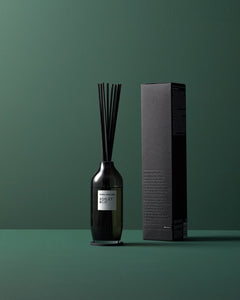 Ashley and Co Diffuser
Babylon Flowers
Regular price $74.99 Sale
Home Perfume does the hard work for you, offering a subtle yet consistent scent in your home, eliminating the need to have to scent 'by hand'. Either proudly on display or nestled away, our reed diffusers emanate each one of our signature scents. Simply allow the perfume to soak and ascend the porous reed and you're set. Choose a scent for each room or have one for the season. Rest assured, each Home Perfume will provide 4-6 months of elegant scent throw.
250ml

Bubbles and Polkadots
Rose Otto, Powdery Musk, Resinous Amber, Bergamot, Chamomile
Fresh Garden Rose mixed with Soft Powdery Musk smells like a baby-out-of-the-bath
Parakeets & Pearls:
Green Tea, White Lily, Orange Rind, Lime, Cardamon, Cypriol Spice
Remember handwritten love letters and dressing for dinner? No? This Old World scent of freshly picked Green Tea and White Lilies will help bring the glamour back to modern day.
Tui & Kahili:
Delicate Lily, Wild Ginger, Mimosa, Sandalwood, Ylang Ylang
 Like sweet nectar enticing the Tui, notes of Wild Spreading Ginger and Delicate Lily will have you scouring the native flora for this alluring scent
- Delivers scent subtly and consistently
- Provides 4-6 months of elegant scent throw
- Non flammable